What you are being offered here is not so much the Amazon shopping specials below, (although we do hope you enjoy them), but rather... the opportunity to be the one who is paid commissions on the purchase of those specials!
We would like the opportunity to work with an associate of
your group
to develop your own income stream from the purchases of your own group or association, through an enhanced version of this portal, or a custom shopping portal taylored for your group. We have developed private shopping portals for the employees and associates of major corporations. It is estimated that approximately 500,000 subscribers enjoy our managed shopping portals. We are prepared to make a special promotional offer to you!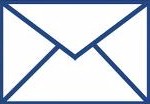 Email to a friend!

Share on facebook!
Add to favorites
Check eligibility now!